Product Sponsors
A number of companies  kindly supported me with products for my training and race to the Magnetic North Pole.
ee labels have supplied me with zip pulls for all my garments. Doing zips up in freezing temperatures with thick gloves on is very tricky, these zip pulls will make things much easier!

Kodak provided me with a Kodak Playsport video camera to record all my adventures whilst I was in the Arctic. I posted some of my training events on You tube. The Kodak Playsport is very easy to use, and you can produce some great movies with the editing software provided.
VedaloHD gave me a pair of their amazing sun glasses for use during my training. They definitely make the world a brighter and more colourful place! Don't let anybody borrow your VedaloHD sunglasses, they make such a difference to how you view life, that they wont give them back!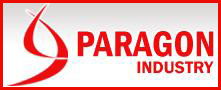 Paragon generously produced woven badges of all the companies who have provided corporate sponsorship, product sponsorship and IT Sponsorship. They produced these labels in a very short timescale to a very high speck, and they look fantastic on the wind-suit and pulk bag.